Energy Efficiency in the Mediterranean region with Passive Houses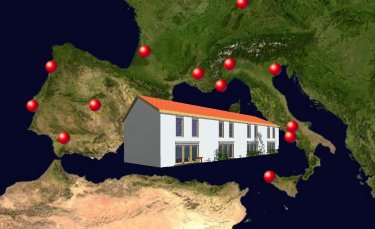 What does a Passive House in Palermo or Seville look like? Scientist Jürgen Schnieders discusses this in his dissertation on "Passive Houses in Mediterranean Climates? South West Europe??". According to this study, Passive Houses can also be realised in the Mediterranean region. The findings confirm that application of the Passive House concept is not just restricted to Germany and Austria, but can also contribute significantly towards reducing CO2 emissions globally.
This study examines 12 locations in South West Europe (Italy, south France and the Iberian Peninsula). The climate in the Mediterranean region is characterised by higher temperatures, much more solar radiation and, to some extent, much higher air humidity than in the Central European region.
Given these climatic differences, the question arises whether the requirements for a Passive House can also be fulfilled in the Mediterranean region, and if so, how. Can Passive Houses offer the same high level of thermal comfort in the summer in this region as in Germany? Are they energy-efficient? Can they be heated, cooled or dehumidified via the supply air?
In conclusion, Passive Houses in the Mediterranean region require less insulation than in Germany, and low-e double glazing suffices here, whereby a southern orientation is of much more importance than in Germany. A ventilation system with heat recovery also proved to be an essential component for the locations in the study. In the summer, moveable solar protection on the outside is indispensable. For the exterior facade, bright colours that reflect infra-red light make it easier to master the hot weather period, but lead to a slightly increased heating demand. The study demonstrates how an extremely low heating energy consumption and correspondingly low running costs can be combined with a high level of thermal comfort.
The study, which is in English, can be ordered here.
A summary of this study (in English) can be found here (

pdf 453 KB).
Source: Schnieders, Jürgen: Passive Houses in South West Europe. A quantitative investigation of some passive and active space conditioning techniques for highly energy efficient dwellings in the South West European region. 2nd corrected edition. Darmstadt, Passivhaus Institut, 2009.
Passive House Designer & Consultant Course
4 to 15 Nov 2019, Darmstadt


read more
PHPP / designPH Workshop
11 to 15 Nov 2019, Darmstadt


read more

e-learning


Date postponed
9 - 11 October 2019, China


read more



Passive House Open Days
8 - 10 Nov 2019, worldwide


read more


Autumn 2020, Berlin


Passive House
Component Database
read more

read more

designPH
read more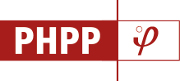 PHPP 9 (2015)
read more

Seals for Certified Passive House Components
read more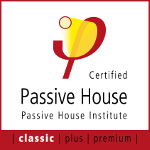 Passive House Classes,
Classic, Plus, Premium
read more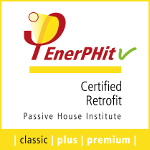 EnerPHit -
PHI certification for retrofits
read more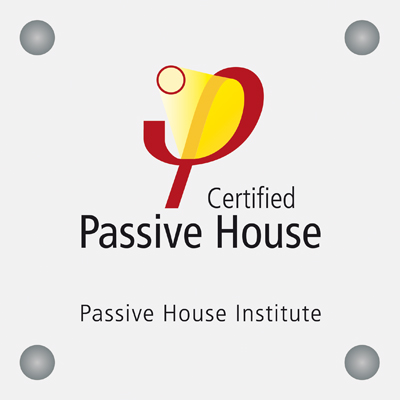 Wall plaque
for certified Passive Houses
read more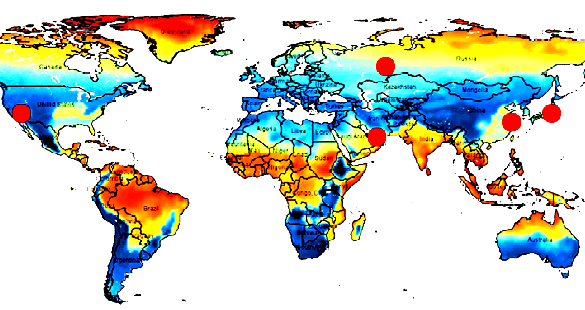 Passive Houses for different climate zones
more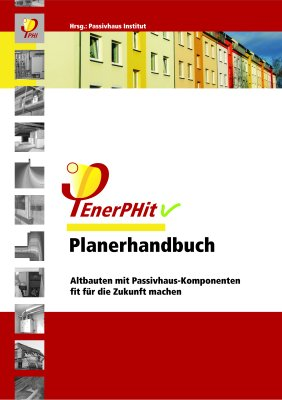 Retrofits with Passive House components -
EnerPHit Planner Handbook
(in German)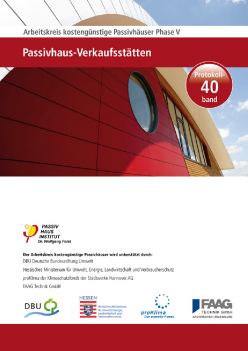 Passive House Retail Stores now out
Overview of contents
(in German)