The Passive House Institute (PHI) is an independent research institute that has played an especially crucial role
in the development of the Passive House concept - the only internationally recognised, performance-based energy standard in construction. Learn more about the Institute and its work.

New Passive House categories also rate building energy gains

The efficiency of the clearly defined Passive House Standard has been proven thousandfold – to also offer a reliable means of orientation regarding the additional use of renewables, the Passive House Institute now introduces new categories. These will not only take energy demand into account, but also energy supply through, for example, solar panels. In this way, Passive House offers an attractive solution for the energy revolution while serving as the basis for the "Nearly Zero Energy Building" of the European Building Directive. more
Update available for Passive House Planning Package PHPP

A new update for the globally established tool for planning energy-efficient buildings is now available: PHPP 8.5. Among the new features is the capability of working with up to 500 entry fields for areas and windows, especially useful for larger projects. An updated list of Certified Passive House Components has also been included. Perhaps most importantly, this update ensures PHPP compatibility with the new 3D tool designPH, available at a greatly reduced introductory price through 10 April 2014. more / order now
Certificate for first Passive House supermarket in Germany

Although fresh food needs continuous refrigeration, achieving a low energy demand is still possible. This has been demonstrated by the first Passive House supermarket in Germany: In the pilot project, highly efficient equipment reduces energy consumption while a well-insulated building envelope ensures that the waste heat generated by the refrigeration system is enough to cover space heating needs. Altogether, this Passive House supermarket promises 30 % in energy savings as compared to conventional supermarkets. more
Monitoring confirms efficiency of Passive House indoor pool

The municipal swimming pool operator in the German city of Lünen ventured into unchartered terrain when it decided to build its indoor swimming pool to the Passive House Standard some years ago. This courageous step has now paid off, as the monitoring results show. The savings in terms of energy consumption, for heating as well as for electricity, are substantial. Details will be presented at the International Passive House Conference. A general article on the topic is now available on Passipedia. Press Release
New designPH takes Passive House planning to a whole new level

Passive House planning has never been more convenient. The new designPH, a 3D model interface developed by the Passive House Institute, allows for graphic input of energy related design data. Details relating to the thermal building envelope and shading are entered automatically and can be optimised if necessary. The treated floor area can be gradually refined in order to simplify the design process. The results can be exported into the Passive House Planning Package with just a few clicks. more / Press Release / order now
Deadline for Component Award extended until 9 March 2014

For a Passive House building, energy efficient components are crucial. In order to recognise particularly high-quality and cost-effective products, the Passive House Institute announced the new Component Award. The very first Award will be given for windows and is to be presented at the International Passive House Conference, taking place from 25 - 26 April in Aachen, Germany. Manufacturers of high-quality windows can submit their entries until 9 March 2014. A reference building (photo: Passivhaus-Eco ®) will form the basis of evaluation. more
2014 International Passive House Conference programme published

When it comes to energy use, it is most sustainable to focus on efficiency first. With Passive House, this is also cost-effective. Practical examples of this approach will be presented by experts from around the globe during the 2014 International Passive House Conference and framework programme, to be held from 23 - 27 April in Aachen, Germany. An accompanying trade fair will offer building owners and property developers an overview of the possibilities available. (photo: Andreas Hermann/ats). Press Release / Programme
New components extend the scope of Passive House planning

Whether for harsh climates or unusual architectural designs - today, suitable building components are available for almost every Passive House planning challenge. The list of products certified by the Passive House Institute now totals about 500, with the addition of 103 new components in the past year alone. A particularly large number of windows and ventilation units are among these products. But in many other areas the number of solutions tested for maximum energy efficiency is growing, too. more / Component Database
Passive House Days provide insights with a holiday feeling

The doors of hundreds of Passive House buildings were opened to the public during the second weekend in November. Three hotels in the Alps were among the more than 600 buildings participating in the Passive House Days event, offering a first-hand Passive House experience with a holiday feeling. In the German Allgäu and Austrian Vorarlberg regions, visitors were able to see for themselves that the Passive House level of comfort fulfils even the highest demands of holidaymakers. more
World's first Passive House office tower certified

High levels of energy efficiency are all the more important when it comes to high-rise buildings. For the first time ever, an office tower has achieved the Passive House Standard in Vienna. The certificate was presented by Susanne Theumer of the Passive House Institute on the 20th floor of the building with a prime view of the old city. The glazed facade on the bank of the Danube Canal rises almost 80 metres high. About 900 people will work in this building - with superior indoor air quality and minimal energy consumption. more
Passive House also provides answer to energy efficiency in the tropics

Whether in India, Singapore or Brazil – Passive House principles also work in tropical climates. The focus, however, changes: while heating is typically not needed in these climates, efficient cooling and dehumidification methods play an important role. A new study by the Passive House Institute gives concrete design recommendations, showing that, in the Passive House of the tropics, energy demand is also drastically reduced. The entire study is now available online on the knowledge platform Passipedia (member area). more
Conference points to the future of construction and retrofitting

Energy-efficient and cost-effective: this is the future of construction and retrofitting, as demonstrated at the International Passive House Conference in Frankfurt, Germany. Using examples of completed projects, experts from all over the world revealed the potential of intelligent architecture for climate protection and cost savings. Some 1200 Passive House experts from around 50 countries attended the Conference, a long-established event in the energy-efficient construction sector. more

For regular Passive House related news please follow the International Passive House Association (iPHA) on
Twitter and Facebook or the Passive House Institute on LinkedIn.




25 to 26 Apr 2014, Aachen


read more

11th Passive House Days
7 to 9 Nov 2014, worldwide


read more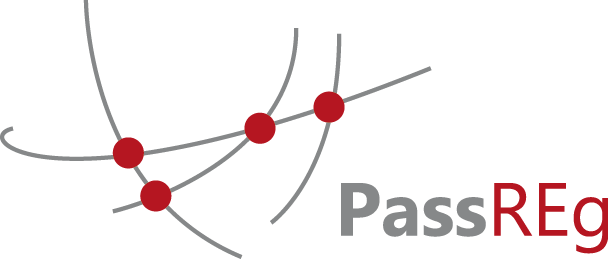 designPH
read more

New seals for Certified Passive House Components
read more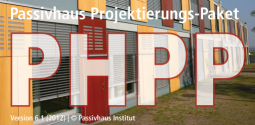 PHPP 8 (2013) now out!
read more

EnerPHit - New PHI certification for thermal insulation systems
read more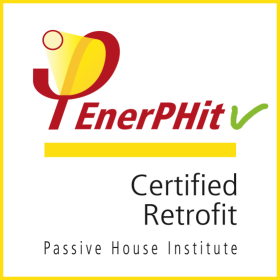 EnerPHit -
New PHI certification for retrofits
read more


The new Component Database
read more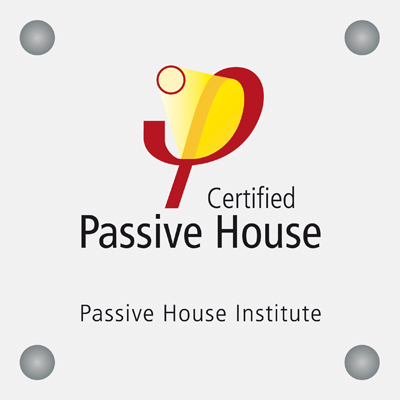 Wall plaque
for certified Passive Houses
read more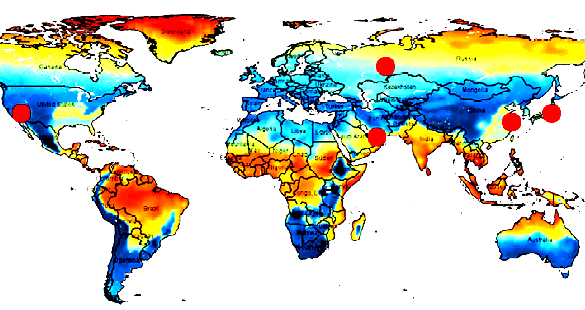 Passive Houses for different climate zones
more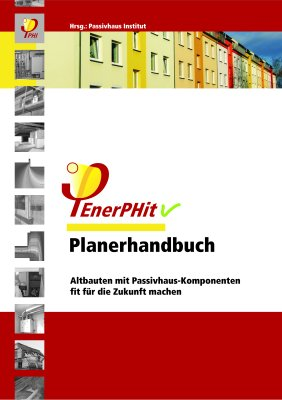 Retrofits with Passive House components -
EnerPHit Planner Handbook
(in German)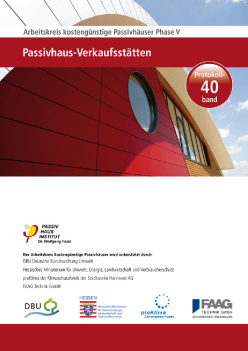 Passive House Retail Stores now out
Overview of contents
(in German)