The Passive House Institute (PHI) is an independent research institute that has played an especially crucial role
in the development of the Passive House concept - the only internationally recognised, performance-based energy standard in construction. Learn more about the Institute and its work.

International Passive House Days from 7 to 9 November 2014

A Passive House does not just save costs; one of the main advantages of this energy-efficient construction method is the high level of thermal comfort it offers. Those wishing to get their own impression will have the chance to do so during the International Passive House Days event which is taking place from
7 to 9 November in many countries around the world. Experts will demonstrate how it works, residents will share their experience. An overview of the buildings being opened: www.passivehouse-database.org / more (Photo: C. Gauler)
"Active for more comfort" - Passive House brochure as online flipbook

How does a Passive House work? Which requirements exist with regard to components, planning, design, and project implementation? What is it like to live in a Passive House, what has already been built, and why are Passive Houses such an attractive investment? In order to competently answer such questions, the International Passive House Association (iPHA) has created the informational brochure "Active for more comfort". A new edition of this brochure is now available as an online flipbook.
Passive House Standard central to New York City Mayor's plan

New York is taking serious steps towards climate protection by low-energy construction: Mayor Bill de Blasio's new plan to dramatically reduce greenhouse gas emissions from city buildings by 2050 relies on Passive House as a guiding standard for new construction and existing building renovation. The One City: Built to Last plan, released in September, says that nearly two-thirds of greenhouse gas reductions in New York City must come from more efficient buildings. NYPH Press Release
New designPH takes Passive House planning to a whole new level

Passive House planning has never been more convenient. The new designPH, a 3D model interface developed by the Passive House Institute, allows for graphic input of energy related design data. Details relating to the thermal building envelope and shading are entered automatically and can be optimised if necessary. The treated floor area can be gradually refined in order to simplify the design process. The results can be exported into the Passive House Planning Package (PHPP) with just a few clicks. more / order now
Italy's first Passive House School near Verona receives certificate

Energy efficiency and climate protection are a learning process for everyone. Consequently, a school building is always an ideal object of study in the context of building construction. An excellent example of this has been inaugurated near Verona in Italy: the "Scuola Passiva Raldon" – the country's first Certified Passive House School. This new build combines high quality architecture with sophisticated building systems, featuring a special ventilation system integrated into its façade. more
Sustainability award presented to Passive House pioneers

A high-level recognition was awarded to Prof. Emeritus Bo Adamson and Prof. Wolfgang Feist with the presentation of the Sustainable Building Award on Thursday in the City of Lund, Sweden. Over 25 years ago, the two physicists developed the concept of a building that needs no active heating; today, the resultant Passive House Standard forms the fundamental basis for energy efficient construction throughout the world. The Award was presented by the former EU Commissioner for the Environment, Margot Wallström. more
Pilot project shows potential of Passive House Standard for China

Energy efficient construction is becoming increasingly important – now also in China. A particularly good example of this has just been completed west of Shanghai: an apartment hotel in Passive House Standard. The five-storey building is located on a research campus in Zhejiang Province. Compared with conventional residential buildings in China about 95 percent of the energy is saved – with a project planning that was specially adapted to the hot and humid climate of the region. (Photo: Peter Ruge Architekten / Jan Siefke). more
PHPP with Anglo-American measurement system now available

A new version of the Passive House planning tool PHPP is now available for sale. It allows complete data input based on the imperial system of units. The IP-PHPP was developed specially for the North American market where this system is used by numerous designers and architects. Entering project data for Passive Houses, EnerPHit refurbishments or other highly efficient buildings will thus be facilitated greatly. This adaptation was realised by the North American PHPP reseller Albert Rooks. more / order now
Historical flair meets future-oriented energy concept

Traditional architectural style and the Passive House Standard work together beautifully – this is demonstrated by a fascinating new build project in Hamburg. The "Haus Winter", designed in the traditional Wilhelminian style, blends seamlessly into the historical character of the district in which it is located. At the same time, this four-storey apartment block is future-oriented with regard to energy efficiency. The building is extremely comfortable while boasting extremely low energy costs. more
Component Award proves Passive House windows profitable

The winners of the first ever Passive House Component Award have been selected - a total of eleven Passive House windows received recognition. The real winners, however, are the building owners, for the results of this international competition demonstrate that it is possible to save money with highly efficient building components. The Award was presented at the International Passive House Conference taking place from 25 to 26 April in Aachen, Germany. more
Award for Heidelberg Passive House district now visible in the cityscape

Heidelberg's Bahnstadt is the world's largest Passive House district – recently awarded the 2014 Passive House Award at the International Passive House Conference for its exemplary nature. More than one hundred projects entered to compete in a total of six categories. The Bahnstadt district was far and away the favourite in the "region" category. The official award plaque has now been affixed to a kindergarten in the district, thereby making the international recognition visible to passers-by within the cityscape itself. more / photos
Designers and architects gear up for the future of construction

With the growing importance of energy efficient construction, the need for relevant knowledge is also increasing. Designers and architects around the world are therefore equipping themselves with the necessary expertise - the number of certified Passive House experts has now reached the 4,000 mark.
In June alone, several hundreds of examinations were given in more than
30 countries, in Europe and North America as well as in South Korea and
New Zealand. more
Passive House Conference showcases solutions for energy efficiency

The building sector plays a crucial role in climate protection, with over a third of total energy consumption in industrialised countries resulting from the use of buildings. At the International Passive House Conference in Aachen/Germany experts from around the world illustrated how this consumption can be reduced by up to 90 percent. The conference sessions, that covered the whole spectrum of energy efficient construction and refurbishment, made it clear that Passive House technology also gives rise to considerable cost savings. more
Accolade for world-class architecture in Passive House Standard

Building with an eye to energy efficiency is not only cost-effective, it can also augment architectural design. This has been proven by the winners of the 2014 Passive House Award. Seven projects were recognised: an apartment block in Berlin (Germany), a New York retrofit (USA), a seminar building in Goesan (South Korea), an art museum in Ravensburg (Germany), a building complex in Espoo (Finland), a terraced house in Philadelphia (USA) and an entire Passive House district in Heidelberg (Germany). more
New Passive House categories also rate building energy gains

The efficiency of the clearly defined Passive House Standard has been proven thousandfold – to also offer a reliable means of orientation regarding the additional use of renewables, the Passive House Institute now introduces new categories. These will not only take energy demand into account, but also energy supply through, for example, solar panels. In this way, Passive House offers an attractive solution for the energy revolution while serving as the basis for the "Nearly Zero Energy Building" of the European Building Directive. more
Passive House also provides answer to energy efficiency in the tropics

Whether in India, Singapore or Brazil – Passive House principles also work in tropical climates. The focus, however, changes: while heating is typically not needed in these climates, efficient cooling and dehumidification methods play an important role. A new study by the Passive House Institute gives concrete design recommendations, showing that, in the Passive House of the tropics, energy demand is also drastically reduced. The entire study is now available online on the knowledge platform Passipedia (member area). more

For regular Passive House related news please follow the International Passive House Association (iPHA) on
Twitter and Facebook or the Passive House Institute on LinkedIn.
Passive House in Social Media

11th Passive House Days
7 to 9 Nov 2014, worldwide


read more


17 to 18 Apr 2015, Leipzig


read more

Passive House
Component Database
read more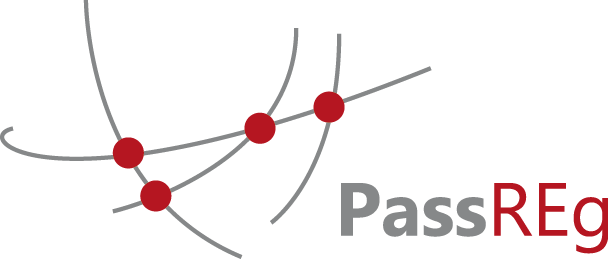 designPH
read more

Seals for Certified Passive House Components
read more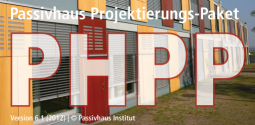 PHPP 8 (2013)
read more

EnerPHit - PHI certification for thermal insulation systems
read more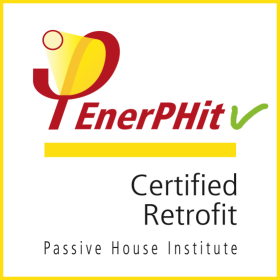 EnerPHit -
PHI certification for retrofits
read more



The
Component Database
read more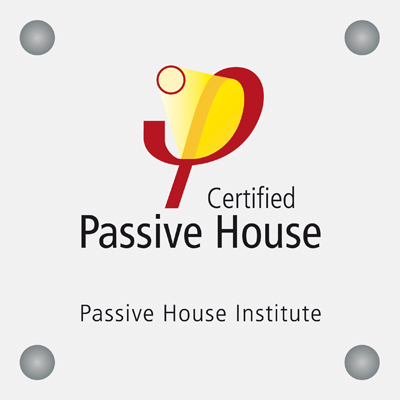 Wall plaque
for certified Passive Houses
read more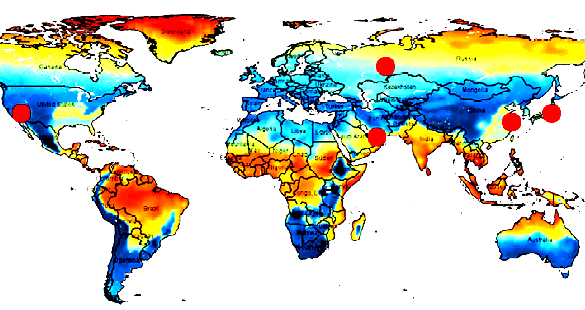 Passive Houses for different climate zones
more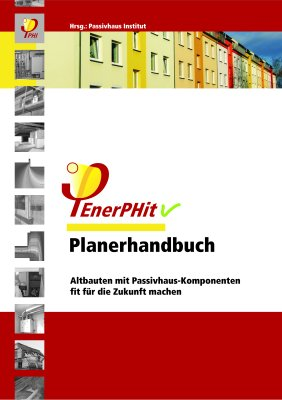 Retrofits with Passive House components -
EnerPHit Planner Handbook
(in German)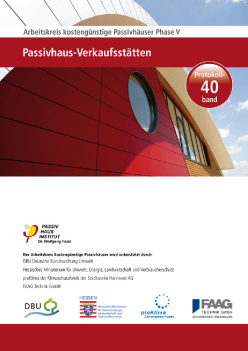 Passive House Retail Stores now out
Overview of contents
(in German)