The world of energy-efficient architecture hosted by Frankfurt/M. during the 13th International Passive House Conference 2009 - A Review
Darmstadt/Frankfurt, May 14th 2009 - In April more than 1,200 experts from over 50 countries attended the 13th International Passive House Conference in Frankfurt/Main. The 16 working groups (German/English) dealt with topics such as climate protection policies, refurbishments, non residential buildings and new applications of the Passive House standard. Additionally to the conference, the Passive House exhibition - with more than 4,000 visitors in the exhibition hall - confirms that Passive Houses are not at all an exotic feature, but a building concept available to all people.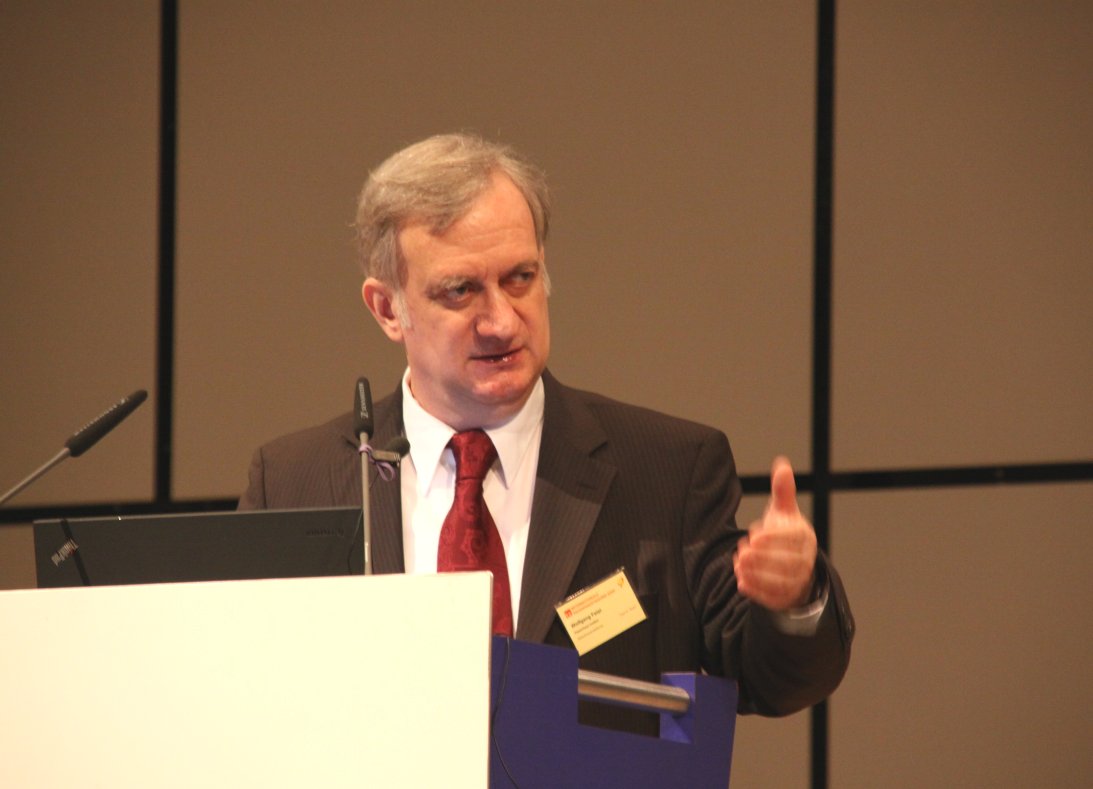 "Today, the motivation comes from all over the European Union. Almost all EU member states have Passive House initiative groups and have already completed their first demonstration projects. The idea has quickly spread around the globe. At this conference, we will be discussing projects in Sri Lanka, product developments from Belarus, and new approaches in China, "explained Prof. Dr. Wolfgang Feist, Director of the Passivhaus Institute and Professor at Innsbruck University (Photo).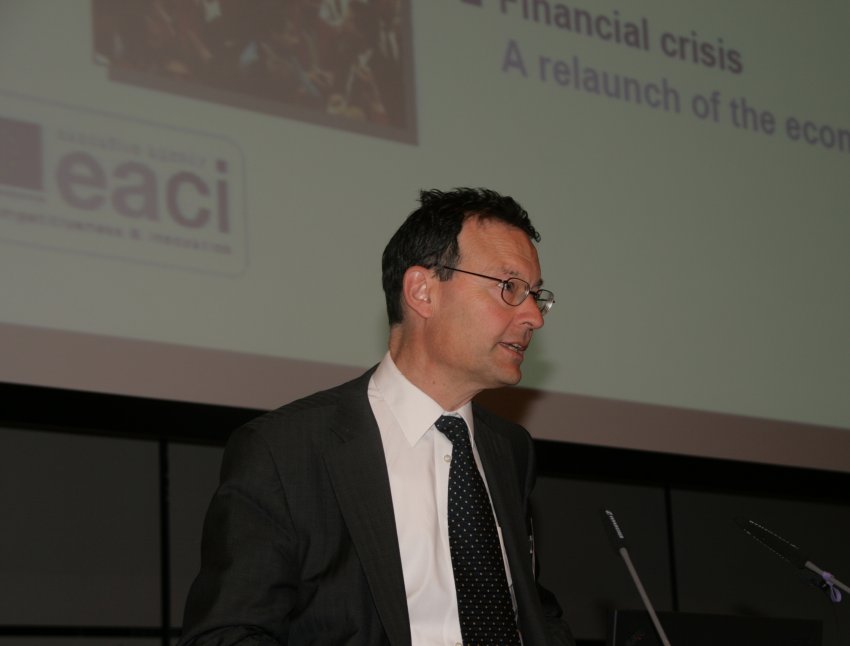 On behalf of the European Commission, EACI director Patrick Lambert (Photo) presented EU projects dealing with the Passive House standard. The European Parliament prompted the European Commission to establish the Passive House as a mandatory standard for all new buildings that require heating and/or cooling.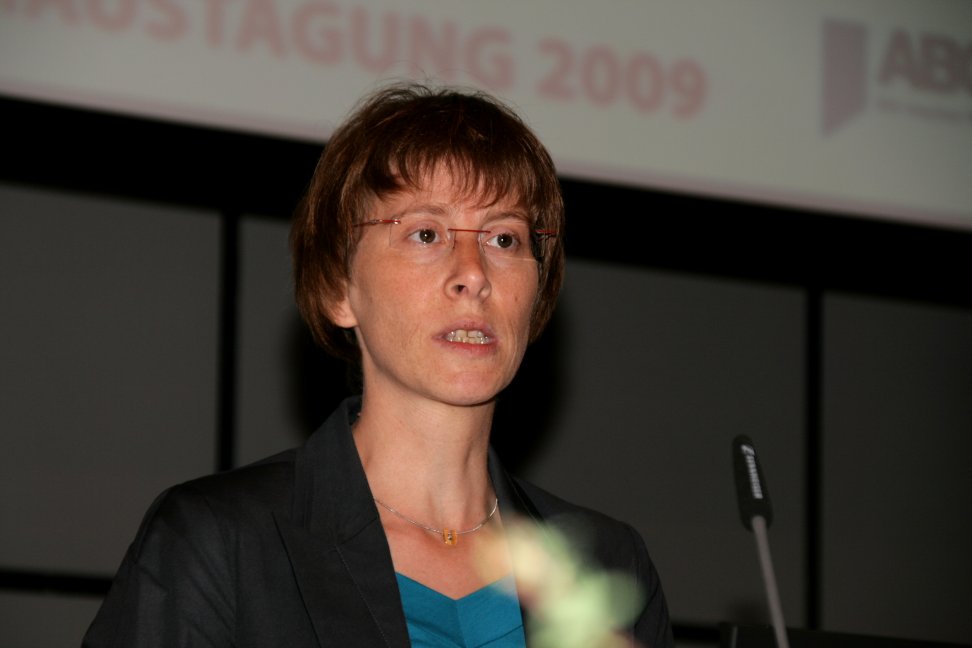 At the opening session of the conference the environment minister of Hesse, Silke Lautenschläger (Photo), emphasized that the implementation of the Passive House standard is and investment in the future, especially concerning the refurbishment of existing buildings.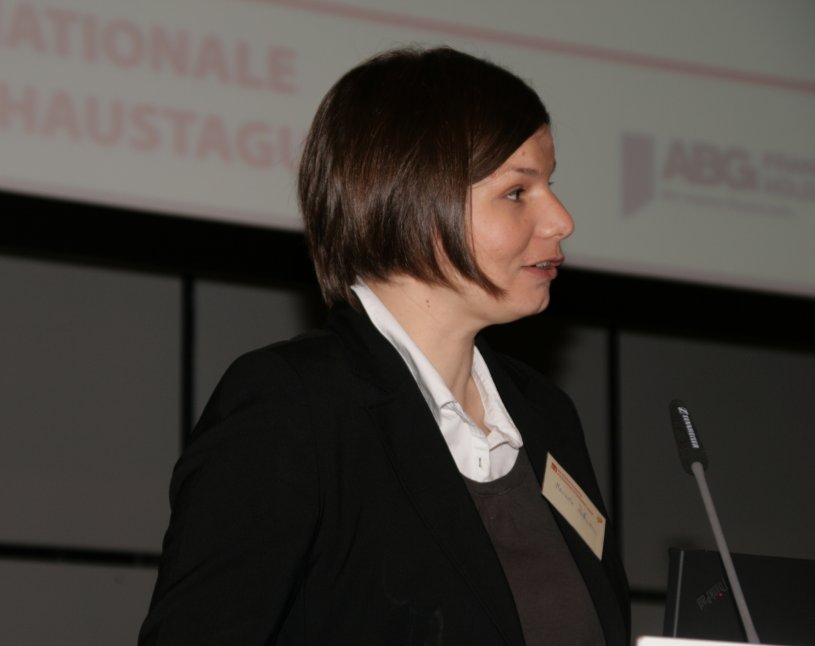 The city of Frankfurt's commitment to the Passive House standard goes beyond the existing resolutions. 1,300 domiciles are expected to be built in Passive House standard by 2013, as pointed out during the opening plenary session by the Head of Environment and Wealth of the city of Frankfurt, Dr. Manuela Rottmann (Photo).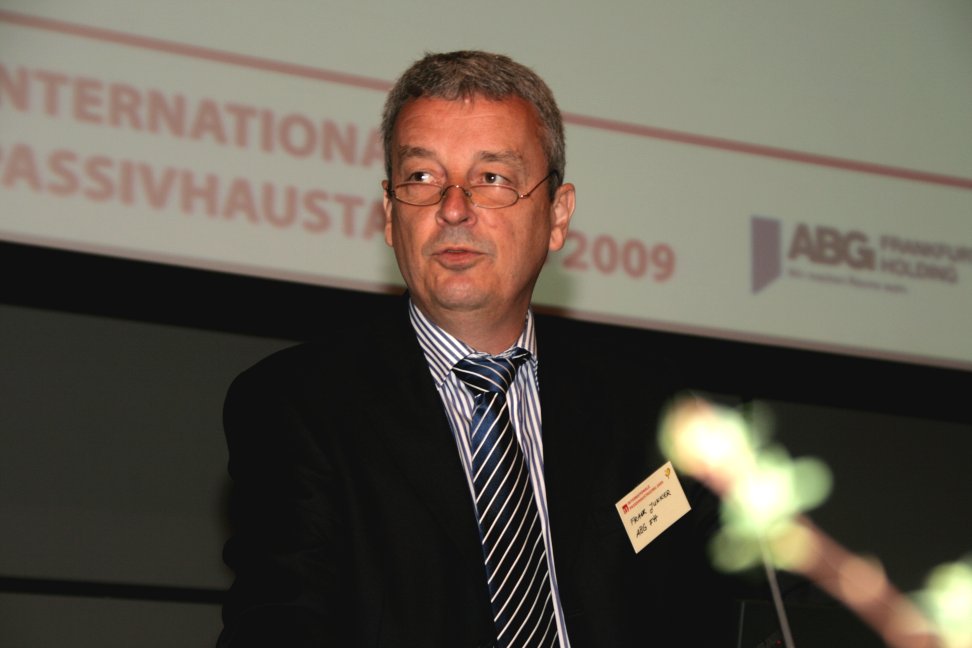 The CEO of ABG Frankfurt Holding, Frank Junker (Photo), reported how sceptic he was at first towards the concept of Passive Houses. After collecting positive experiences from his company's projects, he decided to build only Passive Houses from then on.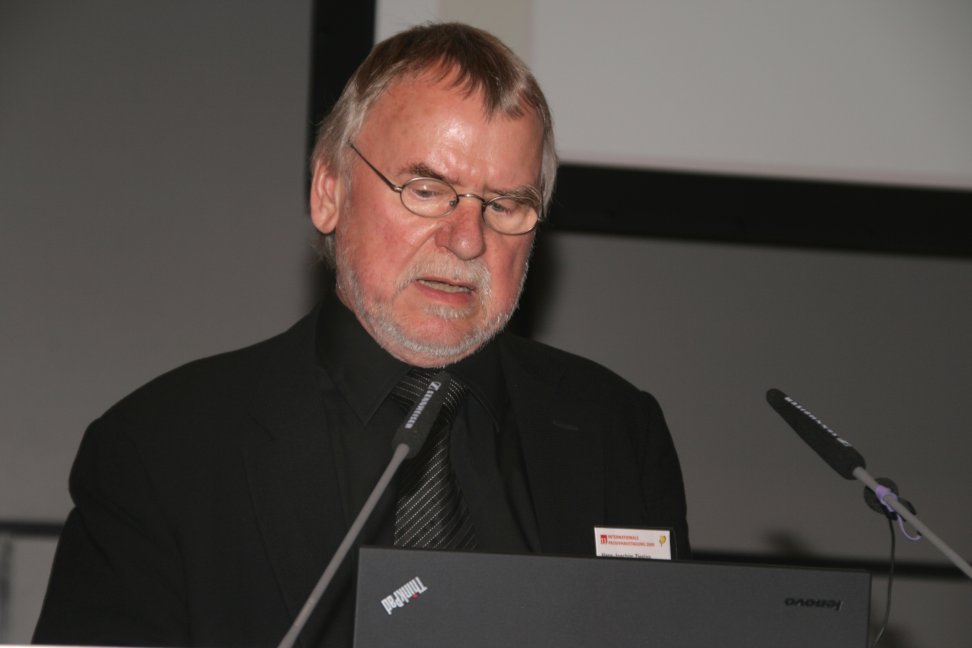 The previous Senior Executive of the DIW (Deutsches Institut für Wirtschaftsforschung) Berlin, Dr. Hans-Joachim Ziesing (Photo), pointed out the economic requirement for a reaction to climate change. It costs 1 billion to stop or to minimize the effects of climate change, however, at least 5 billion would be spent waiting for the damages to occur.
Climate protection policies in public space
During the last decade 800 apartments, two schools and several day care centres in Passive House standard were built in Frankfurt/Main. Looking only at Frankfurt, there are to this date over 100,000 square meters of floor space in different Passive House building types. According to the Chief of the Energy Department of the city of Frankfurt, Dr. Werner Neuman, this development resulted from the decision to invest in energy efficiency as quintessence of climate protection policies, as well as the resolutions to make the implementation of the Passive House standard mandatory.
In the working group session "Initiatives and energy-efficient building in public buildings", it was striking how many of the audience members working for town councils or other public authorities voiced their request for the exchange of experiences (e.g. 'How does one implement the concept in public authorities?' 'How does one assemble a professional team?')
Passive House for non residential buildings
Oliver Kah (PHI) highlighted some questions concerning the implementation of the Passive House standard in sports halls: A classic Passive House solution, where the building can be heated via the supply air, is possible and permits economically optimised buildings. The required supply air in the hall, changing rooms and showers are nearly identical so that the supplied air can be reused by directing it from the hall to the other areas before extraction.
Passive House experiences of the city of Hanover were presented by Stefan Bär (Landeshauptstadt Hannover). All pilot projects have already been completed so that municipal buildings are now being constructed according the Passive House standard.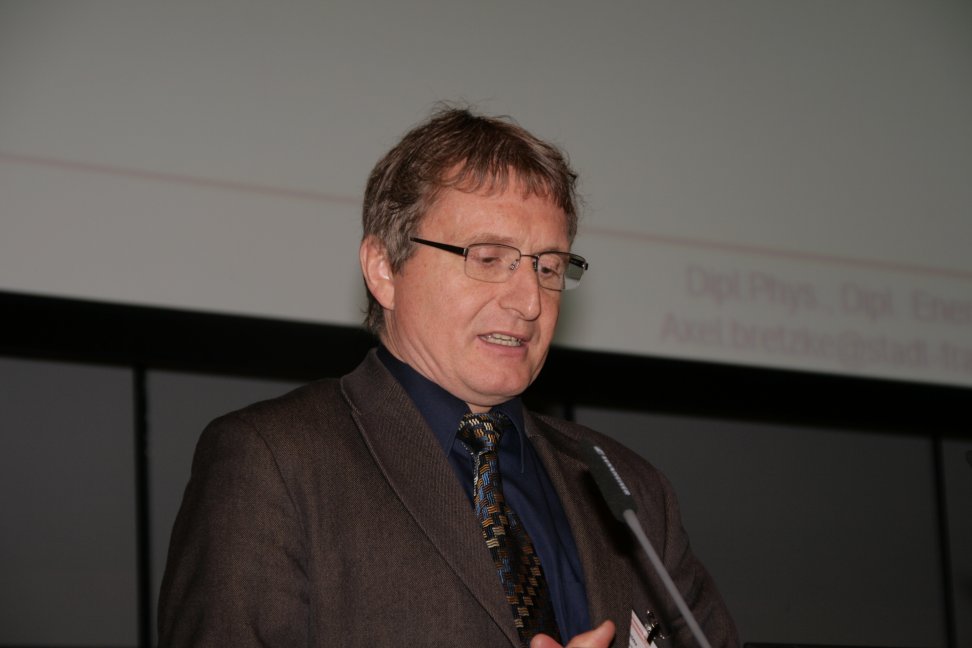 Axel Bretzke (municipal building department of the city of Frankfurt/ Photo) listed the advantages of applying the Passive House standard to schools and kindergartens: higher comfort, insignificant heating costs, cost effectiveness and an essential contribution to climate protection, with a reduction of heating costs by a factor between 5 and 10 as compared to the valid German building standard (EnEV). Proof is the Passive House primary school in Riedberg (Photo: Architekten 4a).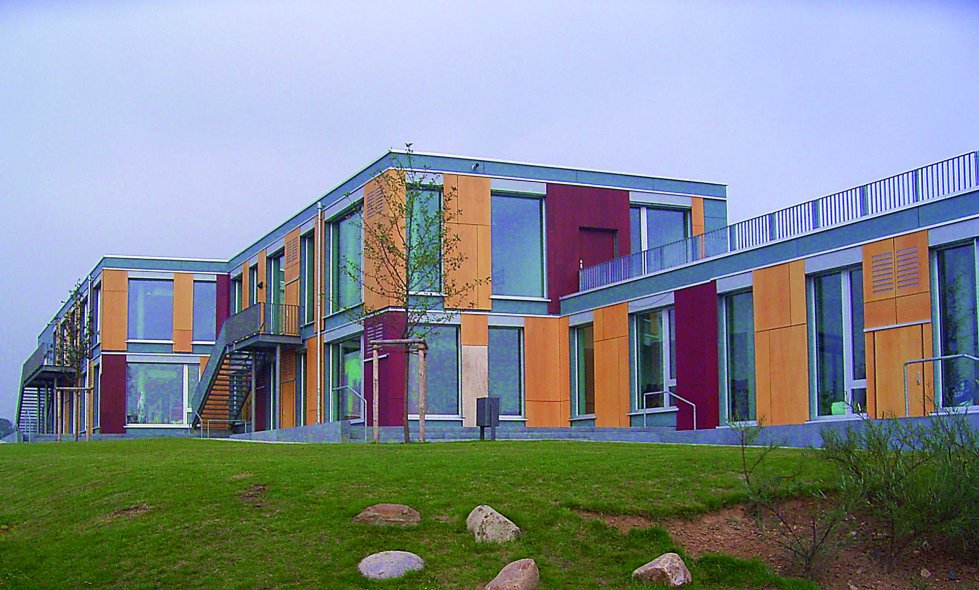 Passive Houses worldwide
What are the options for Passive House construction in other climate zones? Is it possible to build Passive Houses in the Mediterranean climate, in the USA with its various climate zones, in Eastern Europe and in notably cold regions (Finland, Denmark, Sweden. Artic, Latvia)? What properties would such buildings have? For many climates the Passive House standard has already been demonstrated as viable, although in some regions the components and/or research still needs to be improved.
Recent research and development activities
Indoor swimming pools as Passive Houses - is that possible? Tanja Schulz (PHI) took on the challenge. Jürgen Schnieders (PHI) showed how humidity recovery in ventilation systems influences a building's energy balance. As long as no additional ventilation is required for dehumidification, humidity recovery can reduce the heating demand by about 1kWh/(m²a). Franz Freundorfer (PHC) introduced a new window construction that combines low cost with a narrow elevation width and thermal insulation suitable for Passive Houses. Iris Behr (IWU) investigated a model for lump sum rent including heating costs and reported about introducing a flatrate for heating costs in Passive Houses and the resulting savings on billing and management costs.
Refurbishment with Passive House components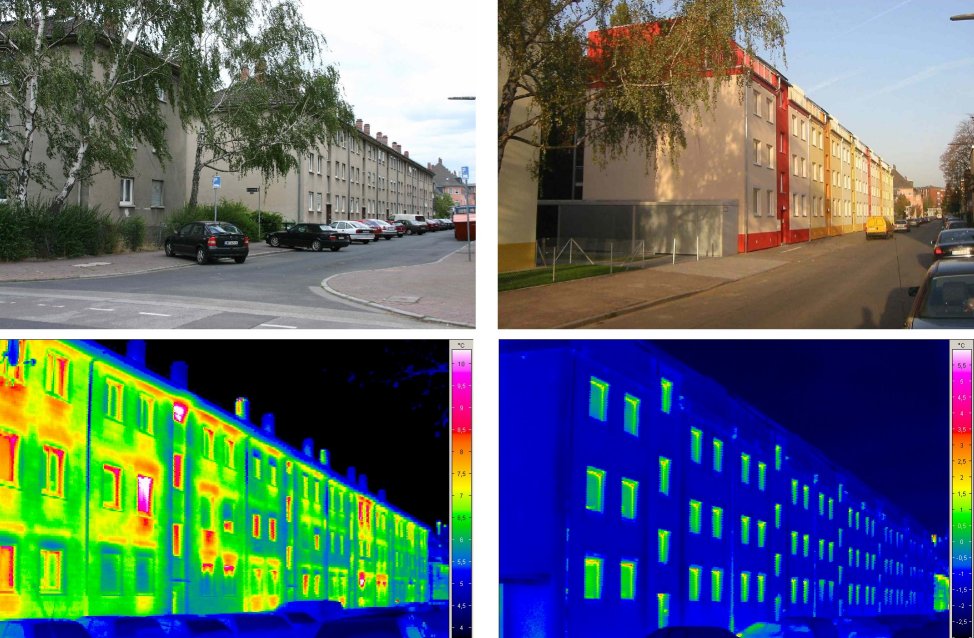 The use of Passive House components in building refurbishment implies a significant reduction of costs - this was demonstrated by Dr. Berthold Kaufmann (PHI) and Søren Peper (PHI) on the basis of the renovation project Tevesstrasse (Photo): Thanks to the complete renovation with Passive House components of 60 apartments (ABG-FH in Frankfurt) originally built in the 1950s, the total heating demand according to PHPP was reduced by more than 90%, from 290 kWh/(m²a) to 17 kWh/(m²a). Measurements taken over a period of two years verify this calculated result. The parallel renovation project in Ludwigshafen (GAG) was equally successful. Both project reports can be downloaded at www.passiv.de.
Building services
Mark Siiddal (DEW JO'C Architects) showed how important it is to ensure windproof insulation and to seal the spacing between terraced houses. Faulty implementation can easily double the heat losses, especially due to air circulation around insulation boards in multi-layered masonry. Danny
Parker (Florida Solar Energy Center) presented an innovative and cost-effective hybrid system for cooling and dehumidification, which makes use of the building's attic for radiation cooling during the night and for dehumidification with the daytime solar heat gains.

More than 4,000 visitors at the Passive House Exhibition
The Passive House exhibition was very successful - 4,000 visitors (Photo) including the conference attendees, who visited the stands during the breaks, experts (architects, planers, students) and families searched for information about products, high-efficiency thermal insulation, heat-recovery ventilation systems, advanced windows, solar plants and innovative heating technologies from more than 100 exhibitors.
Travelling Exhibition Debut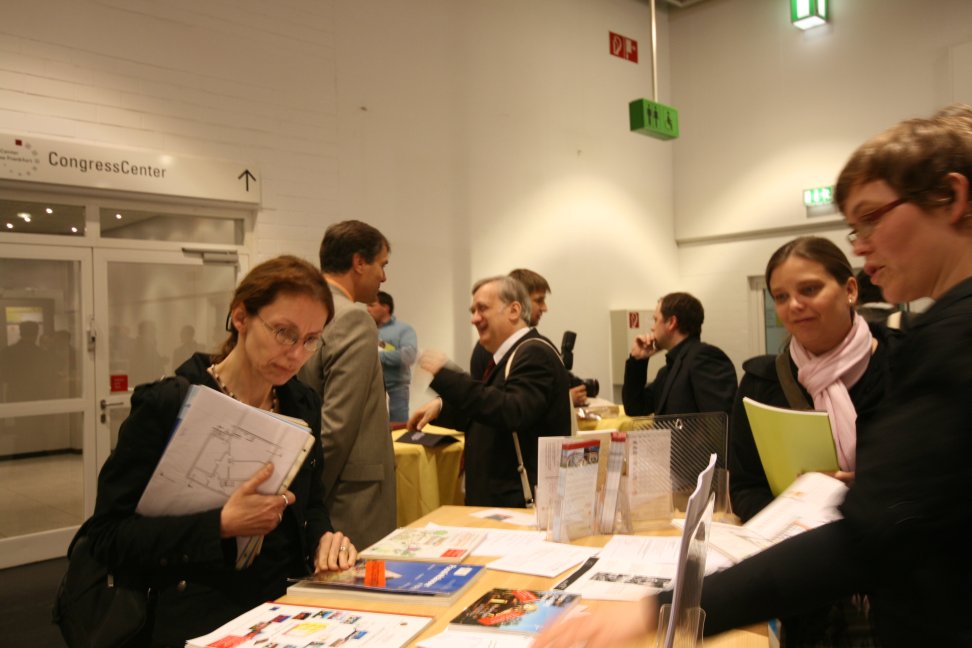 The International Conference presented for the first time a Passive House travelling exhibition (Photo), designed by the Passivhaus Institut on behalf of the Hessische Ministerium für Umwelt, Energie, Landwirtschaft und
Verbraucherschutz. Display boards and design models offered easily understandable Information about Passive House principles. Solutions were presented both for new construction and for refurbishment of residential and non-residential buildings, including costs, incentives and examples from Hessen. Display boards are online available at www.passivhausausstellung.de.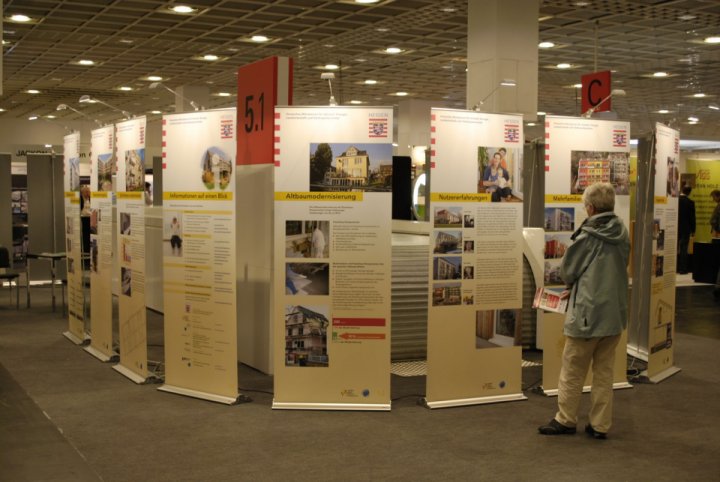 The next International Passive House Conference will take place on May, 28th and 29th 2010 in Dresden (Germany). Before that Passive House dwellers worldwide open their homes during the 6th International Passive House Days from 6th to 8th November 2009. Further information at www.ig-passivhaus.de. From September 2009 on, participating buildings can be found at www.passivhausprojekte.de.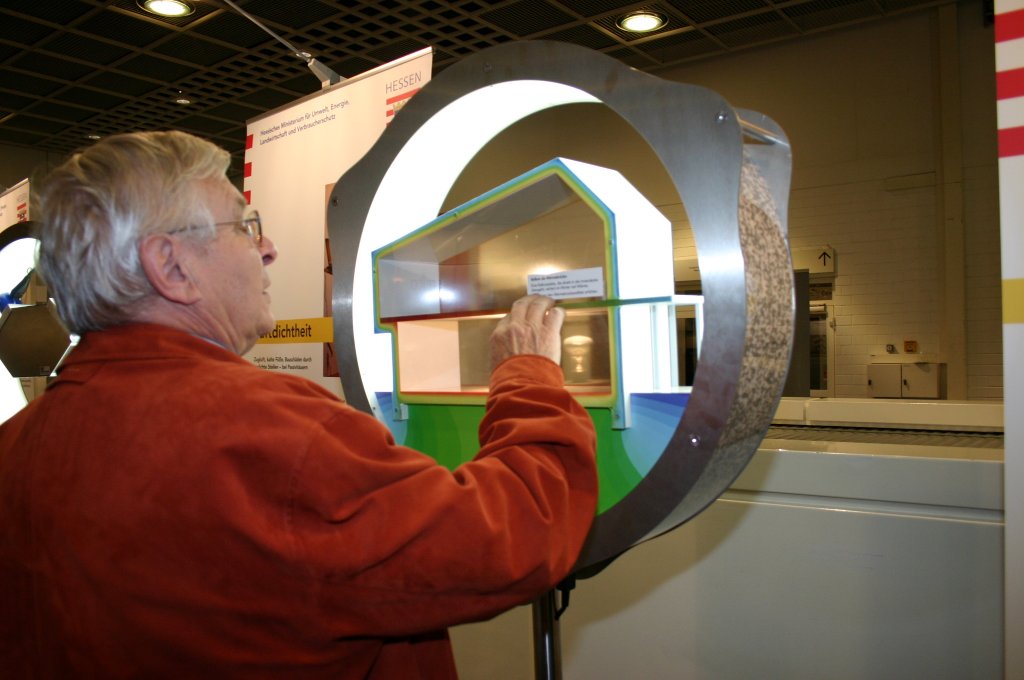 We would like to thank all parties:
Partners,
sponsors,
helpers
Chairmen/Chairladies and speakers,
exhibitors and
an enthusiastic audience.